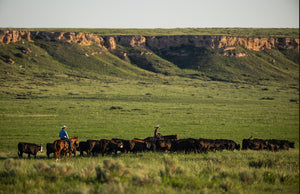 No hormones. No antibiotics. Completely traceable.
Discover better, responsibly raised beef.
From the pristine plains of the Texas panhandle, on a portion of the storied XIT ranch, we raise our cattle through a stringent process that allows for greater care and complete transparency—from calf to table. We're the only cattle and beef operation to deliver 100% organic grass-fed grain-finished cuts. This ensures better consistency and better flavor than traditional grass-fed beef.
Premium Organic Grain-finished Steaks
---
Discover your perfect cut!
---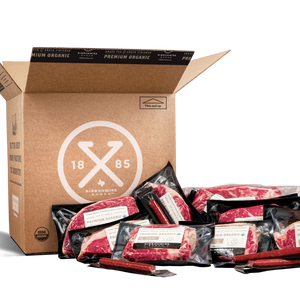 Get premium organic beef delivered from our pastures to your door.
Experience the difference in our organic, grain-finished beef that ships directly to you. Place your order today.